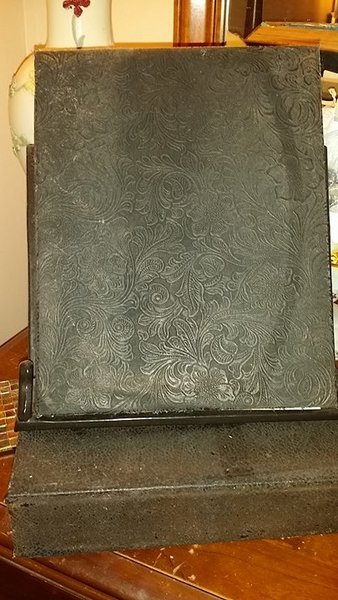 Book of shadows
This book is an Antique style book of shadows for the new witch with a huge amount of room for your entries for years to come and 100's of spell work to do.

BOOK OF SHADOWS SIZE APPROX 8.5 X 11

PARCHMENT PAGES I use a slightly tan parchment, The old newspaper style, not the marble style.

AGED RUSTIC PRIMITIVE BEAUTIFUL BOOK OF SHADOWS FOR LIFE!
Hundreds of PAGES HARD COVER

RARE AND MADE AS ONE OF A KIND
THIS IS A BIG BOOK AND HEAVY

RUSTIC AGED AND BEAUTIFUL!
One Fairy Recipe included (See Picture)