DD's Rose Goddess - Reiki Charged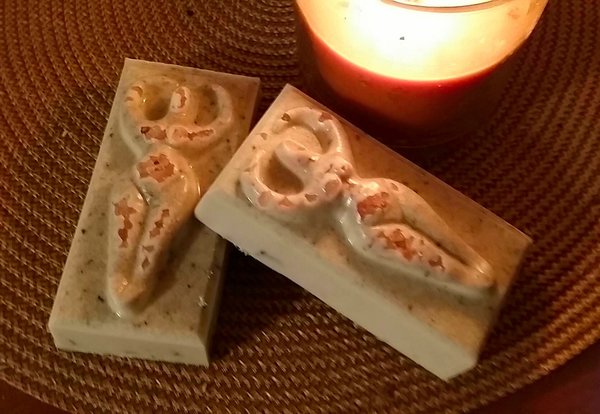 Rose Goddess - Reiki Charged
This Rose and Oatmeal duo creates an amazing soap that's so rich and creamy. The nourishing effects leaves your skin feeling anything but dry!
This beautiful rich soap is a combination of many oils and butters sure to leave you with that silky glow.
Palm Oil- Provides Vitamin E, Water-soluble powerful antioxidants.
Safflower Oil- Is an emollient known to soothe bruises and irritations, and is easily absorbed into the skin.
Coconut Oil- Provides amazing cleansing and lathering properties to soap.
Avocado Oil- Rich in vitamins A, B, D. and E. Provides excellent moisturizing and regenerative properties to soap.


Shea Butter- Superb moisturizers with amazing healing properties.
Oatmeal- has anti-inflammatory properties and is perfect for most skin types, even the most sensitive skin, a mild cleansing agent. Oatmeal helps remove dead skin cells.
Shaped like our beautiful Goddess she is filled with bits of rose and Pink Himalayan Salt giving you a mild exfoliant for the Magickal experience you have been looking for.
This listing is for 1 bar soap. Due to the handcrafted nature of the bars, they will differ slightly in appearance.
Care for your Soap:
Your soap will last much longer if you always use a soap dish that drains well and keep your soap dry between uses.
Using a bath pouf also greatly increases lather.
All information and product descriptions are for reference only. If you are allergic to any of the ingredients listed, please do not use the product.

Be Blessed,

Digital Delilah

Artwork copy right © 2015 Digital Delilah
Reproduction rights not transferable with sale.