DD's Herbal, Moisturizing LARGE Bath Bombs - Reiki Charged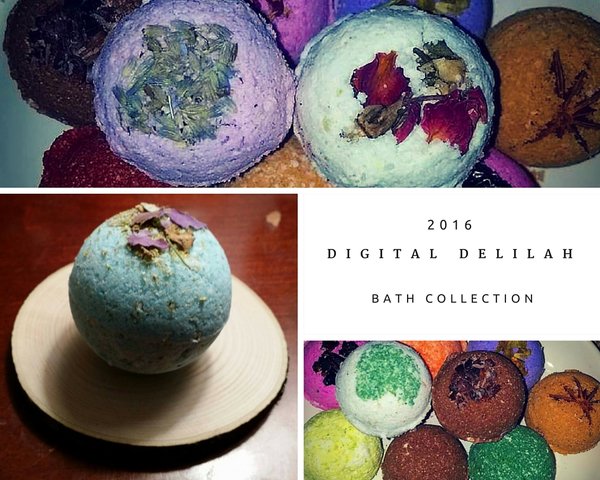 Reiki Charged and Made by hand - Offering of TWO LARGE Bath Bombs
If you want 2 of the same, choose from the drop down menu
OR
Variety, choose Variety from the drop down menu and follow instructions by listing your choices in the appropriate box before placing your order. Options are listed in the drop down menu. Just type in the name.
OR
Special Order, choose Special Order from the drop down menu. List what you would like your Bomb to include in the box for Special Orders before placing your order. Special Orders are $4.00 additional per 2. Make sure you are very specific of your ingredients and expect additional processing time. Basic Bath Bomb ingredients will remain the same, additions are the only changeable option. Note: If your ingredients need to be ordered there will be additional charges that shall be discussed before they are made.
My bath bombs are filled with lovely essential oils, perfectly blended herbal mixtures and all Bombs have oatmeal, goats milk, baking soda, citric acid, corn starch, epsom salt, cocoa butter, shea butter coconut oil and sweet almond oil included. If you are allergic to nuts please let me know and I will make your Bombs without. Use a whole one to have an extremely moisturizing bath or break it up into chunks to get a few more uses out of it. Either way you will feel the healing of the herbs and Epson Salts as well as silky moisture on your body. Treat yourself!

Purpose: Soothe your hurried thoughts and stressed self with this relaxing bath bomb. Allow yourself to rest as you soak in the comforting herbal infusion-your body will thank you and your mind will thank you.


Your skin will be completely moisturized and lightly scented as you wrap up your personal soak session.

You are purchasing TWO LARGE bath bombs of your choice. Use the Drop Down Menu.

I recommend breaking this bomb into pieces to figure out about how much of the product you prefer to use. But if you are feeling like your skin needs some extra moisture, go ahead and drop the whole thing in! If you do not want the herbs to scatter in your bathtub I suggest the bottom of a stocking to place your Bomb in to catch the herbs while still enjoying their lovely effects.



To-Use:
Fill a bath with warm water. Drop the bomb into the water and then lay back to enjoy the exquisite scent and herbal effects.

Be aware that your tub may be slippery as you get out. Please take care as you move on to your next wonderful endeavor.
Be Blessed,

Digital Delilah
Artwork copy right © 2015 Digital Delilah
Reproduction rights not transferable with sale.