DD's Patchouli and Champagne Luffa Cake - Reiki Charged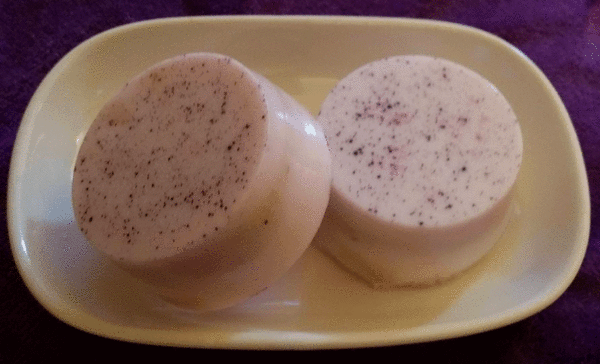 DD's Patchouli and Champagne Luffa Cake - Reiki Charged

Luffa is a gourd in the cucumber family and when left to fully ripen on the vine, becomes a hard, fibrous sponge fantastic for scrubbing and exfoliating.
Each bar has a full slice of luffa embedded in the soap. Natural luffa will leave your skin feeling smooth and polished keeping elbows, knees and feet soft, and once the soap is gone, the luffa sponge can be used for dry brushing.
My natural Goats Milk Soap gently cleanses while providing your skin with nourishment and moisture.
Made from fresh goats milk, this soap is wonderful for all skin types and highly recommended for people with dry skin, eczema, psoriasis, acne, and sensitive skin.
Goats milk contains many vitamins, but is particularly high in Vitamin A, which is necessary to repair damaged skin tissue, and maintain healthy skin. Also bear in mind that the Vitamin A reduces lines and wrinkles, controls acne, and provides some psoriasis relief. Goats milk is a natural moisturizer.
Scented with Patchouli which will help ground you while you exfoliate your body so that your skin feels a silky and nourished.
You might find your luffa a little rough at first, but it softens after a few uses.
Some use these for just the rough spots (knees, elbows, heels, etc), but others who enjoy a full body exfoliation, use these as their main shower cleanser!
This listing is for 1 bar soap. Due to the handcrafted nature of the bars, they will differ slightly in appearance.
Care for your Soap:
Your soap will last much longer if you always use a soap dish that drains well and keep your soap dry between uses.
Using a bath pouf also greatly increases lather.
All information and product descriptions are for reference only. If you are allergic to any of the ingredients listed, please do not use the product.
Be Blessed,

Digital Delilah

Artwork copy right © 2015 Digital Delilah
Reproduction rights not transferable with sale.