Reiki Charged, Original Acrylic Painting, Mixed Media Collage Mixed Media "Wallflower" The Prish within this piece is Childlike Faith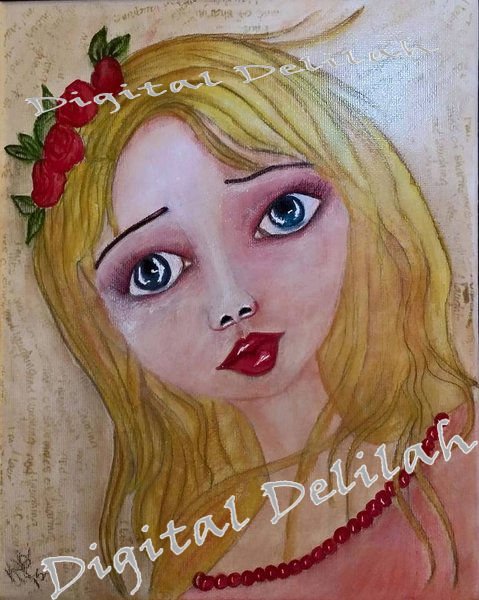 This piece of whimsical art is an original mixed media collage presented on a 8x10" wall art canvas. Titled "Wallflower".

This would make a great gift to inspire a person of any age, who loves whimsical thoughts and great ideas to keep warm and grow.

The Prish within this piece is Matthew 18:2-4 2 He called a little child to him, and placed the child among them. 3 And he said: "Truly I tell you, unless you change and become like little children, you will never enter the kingdom of heaven. 4 Therefore, whoever takes the lowly position of this child is the greatest in the kingdom of heaven.

Pr - ish (Prayer combined with Wish)
Prish Canvas and Prints coming soon. Each piece begins with a blank canvas. Before I do any art I will begin with a Prish. A Prish is a wish (Will have a one word description of each wish) and a prayer - Child like faith which to me is the purest.

Mixed media art is art made using a variety of materials and techniques including but certainly not limited to painting, stamping, printing and collage. Original mixed media art usually has dimension and texture as a result of building layers using various materials and techniques. A print of an original mixed media piece will be two dimensional, where the texture of the original can be seen but not felt.


Be Blessed,

Digital Delilah
Artwork copy right © 2015 Digital Delilah
Reproduction rights not transferable with sale.